L7|ESP™ Manufacturing Execution System (MES) – Signature Flows: Configurable Electronic Signatures to suit your Operational Needs
by Kevin McMahon, Precision Therapeutics Solutions Lead | posted on October 27, 2023
Introduction
Following on from the L7 MES app introduction, let us have a deeper dive into the features that set the L7 MES app as the right choice for pharmaceutical manufacturing. In this blog, we explore electronic signatures and how L7|ESP and the L7 MES app approach and provide a unique and flexible solution. In Figure 1, have a quick look at how we represent electronic signatures in EBR. What is the importance of electronic signatures to an MES and EBR system?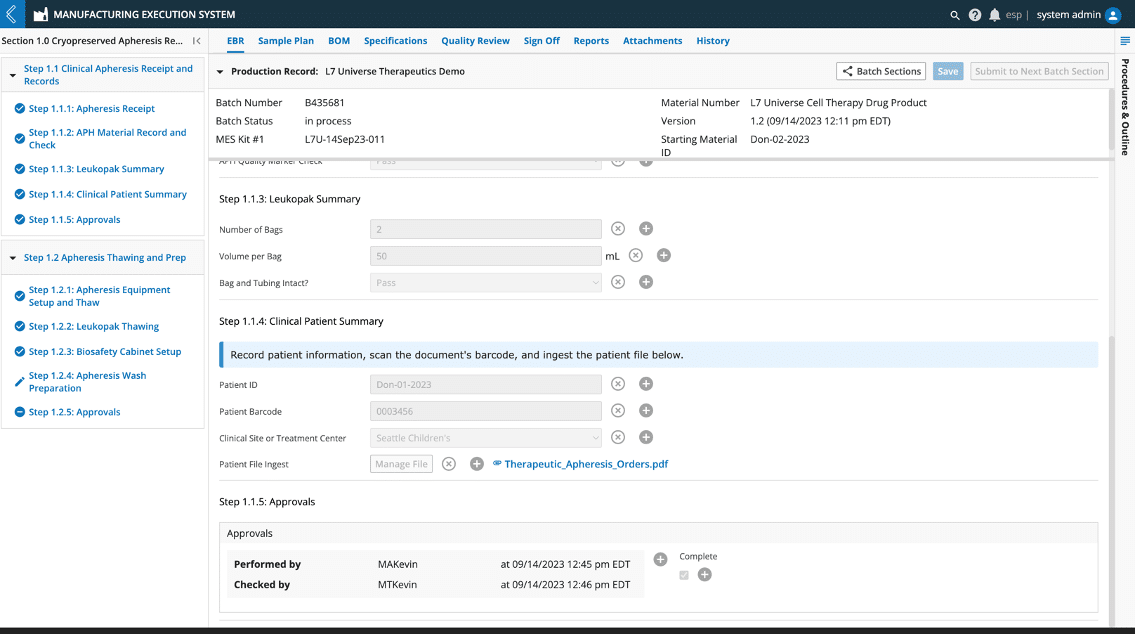 Figure 1: L7 MES Electronic signature locked Data in EBR
Electronic Signatures as part of CFR Part 11 Compliance in an MES
Electronic signatures are crucial to CFR 21 Part 11 compliance in a Manufacturing Execution System (MES) because they authenticate and secure electronic records, ensuring data integrity and authenticity. CFR 21 Part 11 is a regulation set by the FDA (Food and Drug Administration) that establishes the criteria under which electronic records and electronic signatures are considered trustworthy, reliable, and equivalent to paper records. In an MES system, electronic signatures provide a traceable record of who performed an action and when it was performed, which is essential for audit trails. This not only enhances accountability but also facilitates regulatory compliance, making electronic signatures a key component in maintaining the integrity of manufacturing processes and quality control within regulated industries.
Authentication: Electronic signatures authenticate electronic records, ensuring that the data is coming from a verified source.
Security: They provide a secure way to sign and approve electronic records, reducing the risk of data tampering.
Data Integrity: Electronic signatures help maintain data integrity by providing a traceable record of who performed an action and when it was performed.
Audit Trails: They are essential for creating audit trails, which are necessary for regulatory inspections.
Accountability: Electronic signatures enhance accountability by clearly indicating who approved or performed a certain action.
Regulatory Compliance: They facilitate compliance with regulatory requirements such as CFR 21 Part 11, which is crucial in regulated industries like pharmaceuticals and medical devices.
Quality Control: In an MES system, electronic signatures play a key role in maintaining the integrity of manufacturing processes and quality control.
How the L7 MES application adds industry knowledge to our solution.
Signature Flows – A unique approach to electronic signatures that allows maximum flexibility on design and variable levels of control, specific to your process and the needs of your GXP documentation.
Design different electronic signatures for your different departmental needs: Signature Flows can be configured for all your manufacturing and testing needs in L7|ESP applications. You can design the right signatures for MES, QC LIMS, and Notebooks. 
Use your GXP documentation's terminology: Match L7|ESP Signature Flows to your GXP documentation terminology and regulatory meanings for signees, i.e., reviewer, approver, performer, verifier, witness, and any other format to suit your business process.
IAM permissions tie directly into Signature Flows: Ensure you have only the right personnel signing for steps that are critical and of regulatory compliance importance. Create users who have roles and belong to workgroups, then assign who can sign with what role, or use workgroups to control users who can sign.
Control progress at critical points in process: Place signature flows in any step to block progress until signed or simply use to lock data after steps are performed and verified in a parallel process. Note: Steps can be edited using quality review unlocking with QA permissions.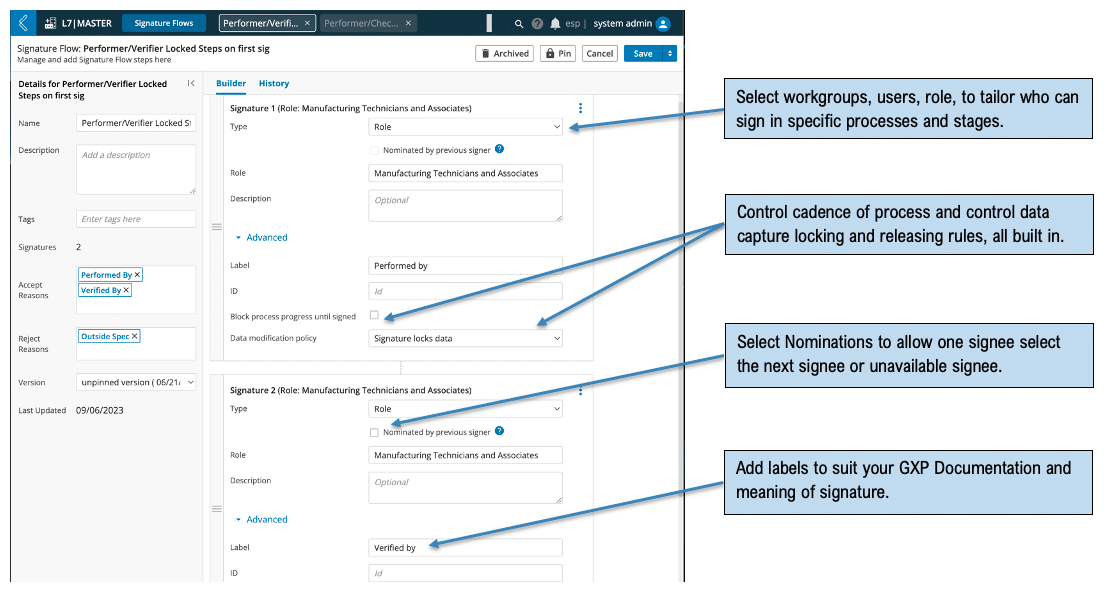 Figure 2: Configuring Signature Flows in L7|Master is Simple and Flexible
Observe a task and nominate the performer: Allow people to continue work on steps where they are indisposed and cannot sign for every step performed. A manufacturing technician working in a Bio-safety cabinet or a laminar flow hood, performing multiple batch record steps while cleaned in can be observed and nominated for the activities they perform while all the data is captured contemporaneously by the observer. All steps captured and signed by observer can be signed at a later stage by nominated performer while still locking the captured data. See Figure 3 for an example of this approach.

Figure 3: Observed by / Performed by with nomination – Variable signature flow
Below in Figure 4, we can see a library of signature flows created and ready to use in different scenarios within your manufacturing and testing processes. The signature flow assigned to steps in the master batch recipe applies the control and assurance you require while carrying out critical steps and capturing contemporaneous data in your process.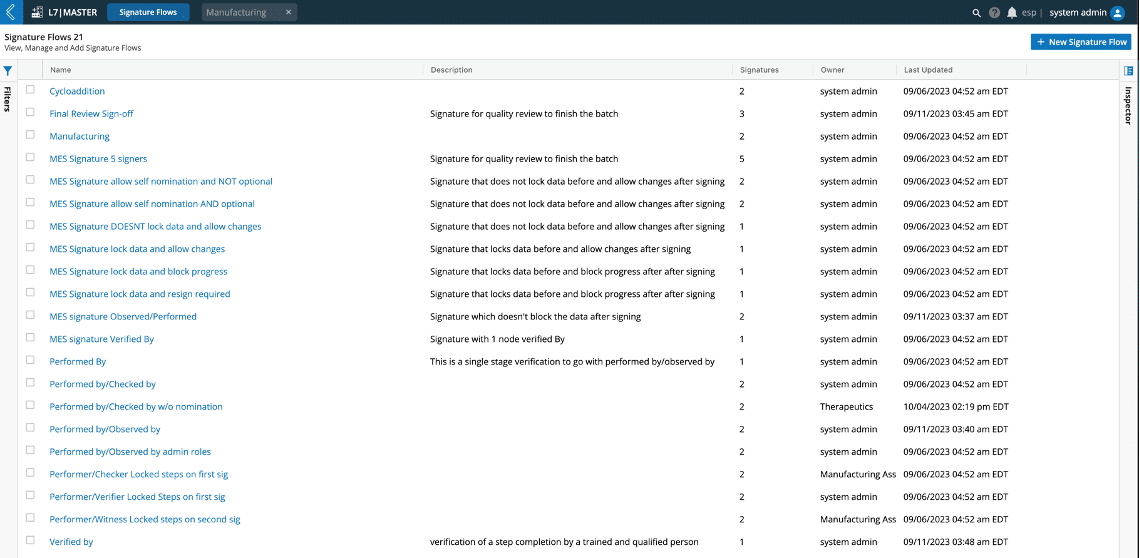 Figure 4: A library of Signature Flow Definitions in L7|MASTER designed and created by you for your processes!
Final Thoughts
L7|MES application as part of the L7 Enterprise Science Platform (L7|ESP) provides a holistic manufacturing operations management experience. Signature Flows are just another way we try to cater for our customers' needs for functionality, compliance, and MES flexibility.
We are continually improving and adding additional applications to our unified platform to really tackle the needs of our customers and to provide the end-to-end infrastructure required to really accelerate and normalize biotech and C&GT businesses to their full potential.
Standard functionality and features of L7|MES app for your CMC, Development, Tech transfer and CGMP needs: