L7|ESP is designed to solve today's life science and biopharmaceutical industry challenges with cell therapy processes that have limited workflow automation and critical data compliance requirements. Siloed multi-vendor IT systems make it challenging to create an integrated and validated environment for biologics manufacturing with processes involving a mixture of paper, software systems, instruments, environmental monitoring systems, and bio-process equipment. L7|ESP is a unique regulatory compliant platform that provides an integrated software platform for digitalizing the sample to drug process with features including equipment integration, Electronic Batch Records (EBR), MES, CPV, inventory, sample/ location management, and analytics/statistical processing with reports and dashboard and QC LIMS.
precision therapeutics workflow
legacy data and process silos continue to exist hinders efficiency and science, increases risk for business and patient
BENEFIT 1
L7|ESP provides single data and process automation platform for all therapy-related information in regulatory compliant way that supports better collaboration between all the stakeholders.
BENEFIT 2
L7|ESP links disparate systems with connectors to existing systems, apps to view same data from one system and interfaces with analytics tools.
BENEFIT 3
L7|ESP is easy to implement and user driven, no rip and replace of existing systems.
L7|ESP FOR PRECISION THERAPEUTICS
Precision medicine and new classes of biological treatments, including cell and gene therapies, require a new category of companion informatics that automate and synchronize complete manufacturing, quality management and treatment processes.
value proposition
L7|ESP can serve as a data slipstream for manufacturing, process, and QC data thereby improving quality, reducing redundancies, and enhancing visibility across stakeholders thereby strengthening the understanding between process, product, and clinical outcomes.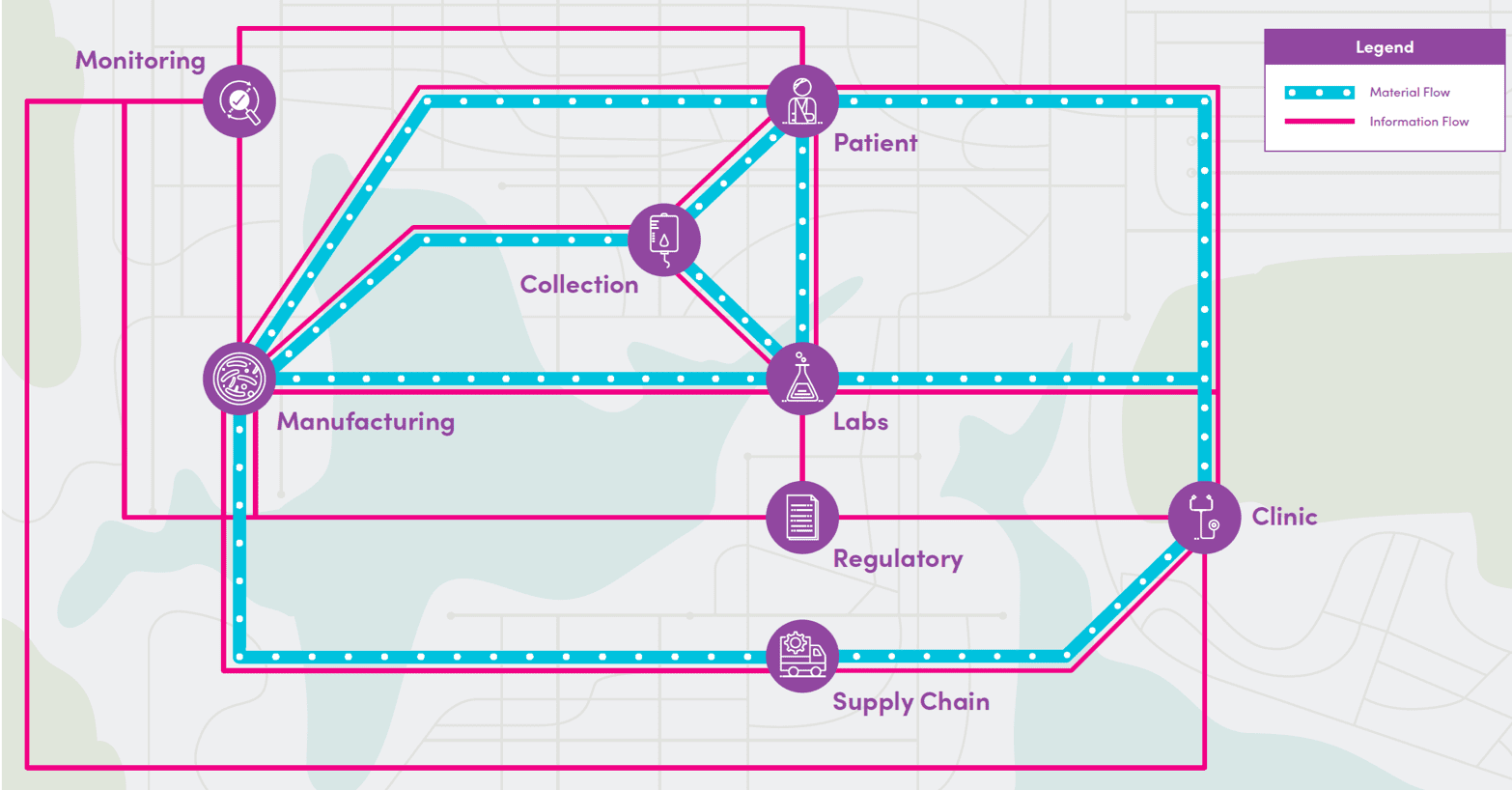 L7|ESP for precision therapeutics
get in touch
Let's work together to solve your workflow challenges.