L7|ESP digitizes data, automates processes, and manages the patient precision medicine journey across various silos such as patient consent management, specimen collection, sample preparation, wet lab processing (LIMS), NGS sequencing, and advanced informatics (including bio-informatics/AI & ML), diagnostic decision support, outcomes tracking, disease registries, and clinical trial management. L7|ESP enables health systems to focus on the clinical pathways and treatment protocols and leaves L7|ESP to automate and streamline all the workflows and data capture across the clinical pathway in a regulatory (CAP/CLIA/cGMP/CFR part11 and HIPAA) compliant platform. L7|ESP integrates with scientific instruments, medical devices, imaging systems, EMR, ERP, lab informatics, and digital pathology systems to provide end-to-end tracking of the patient treatment with complete audit and decision support capabilities.
precision medicine workflow
legacy data and process silos continue to exist hinders efficiency and science, increases risk for business and patient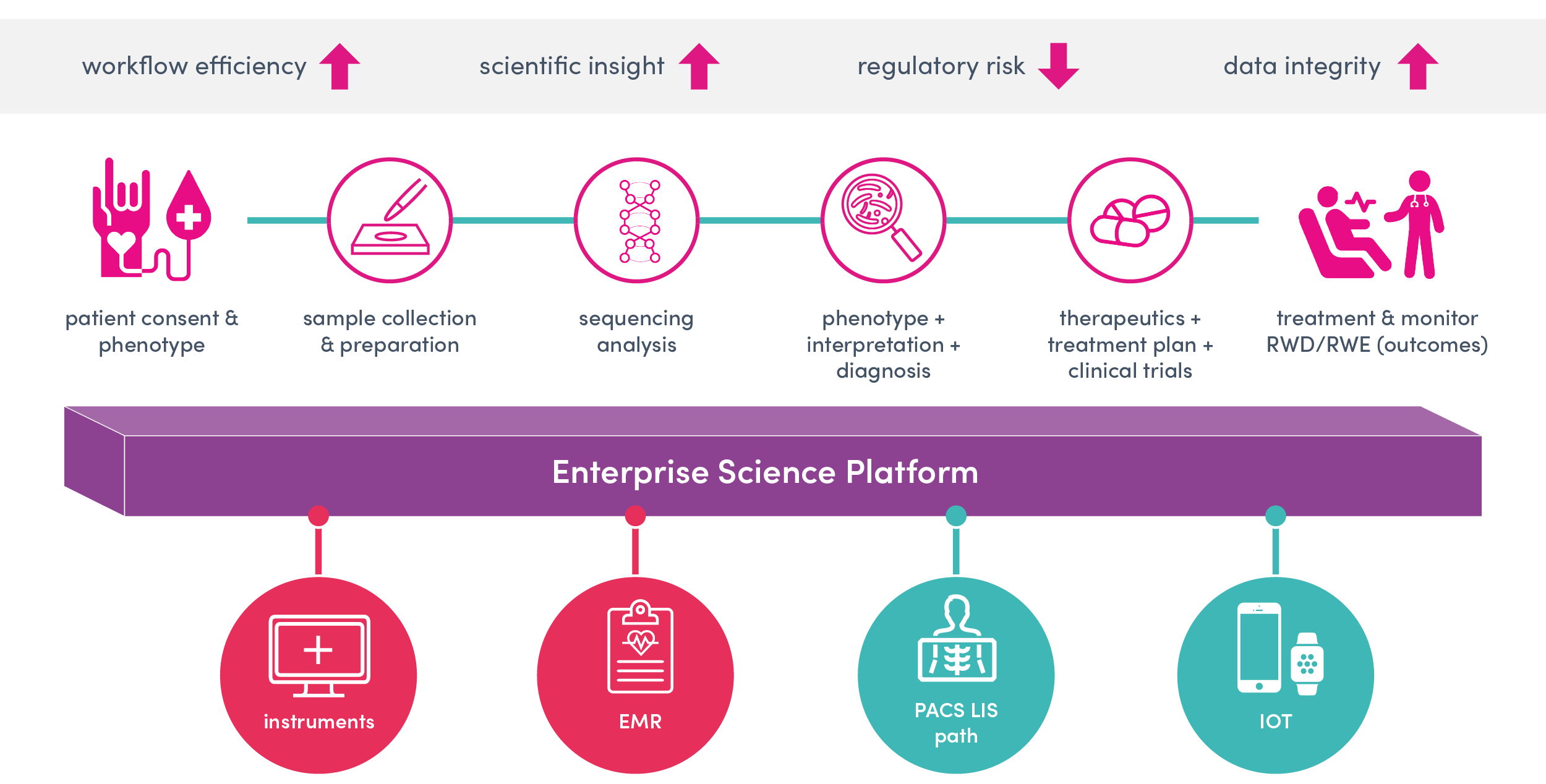 BENEFIT 1
Our platform allows for better collaboration between researchers, physicians, nurses, informaticians by placing them on a single operational platform with full audit capabilities.
BENEFIT 2
By knowing and keeping all your data in a cross-referenced single repository helps expedite queries about the patient treatment status, easily search for patient cohorts and capture treatment outcomes and costs to do outcomes research.
BENEFIT 3
L7|ESP helps you provide superior diagnostic service and with decreased TAT while giving you increased confidence in the results.
BENEFIT 4
Our platform is able to provide reliable and easily accessible data documentation to facilitate accurate submissions for regulatory approvals.






L7|ESP for precision medicine
get in touch
Let's work together to solve your workflow challenges.