LIMS
The LIMS app allows you to accept Entities (Samples and other business objects such as Assets and Inventory) and direct them through a Workflow and Workflow Chains. You can also view Entities waiting to be processed (the queue), as well as create and fill out sample worksheets. The overall laboratory process flow in ESP is separated by the types of actions that typically occur together. Experiment initiation and Entity creation/submission are handled primarily through the Projects app or a Customized Applet. Entity processing (e.g., performing the experiment, recording information, pulling and pushing data to instruments and launching analytical Pipelines) is handled in the LIMS app.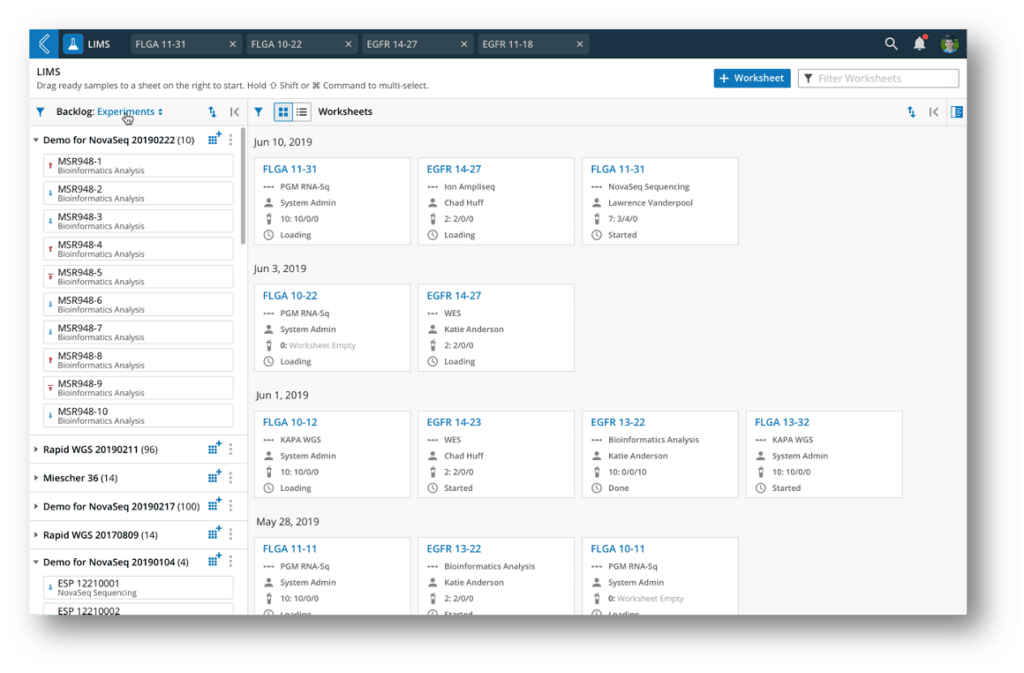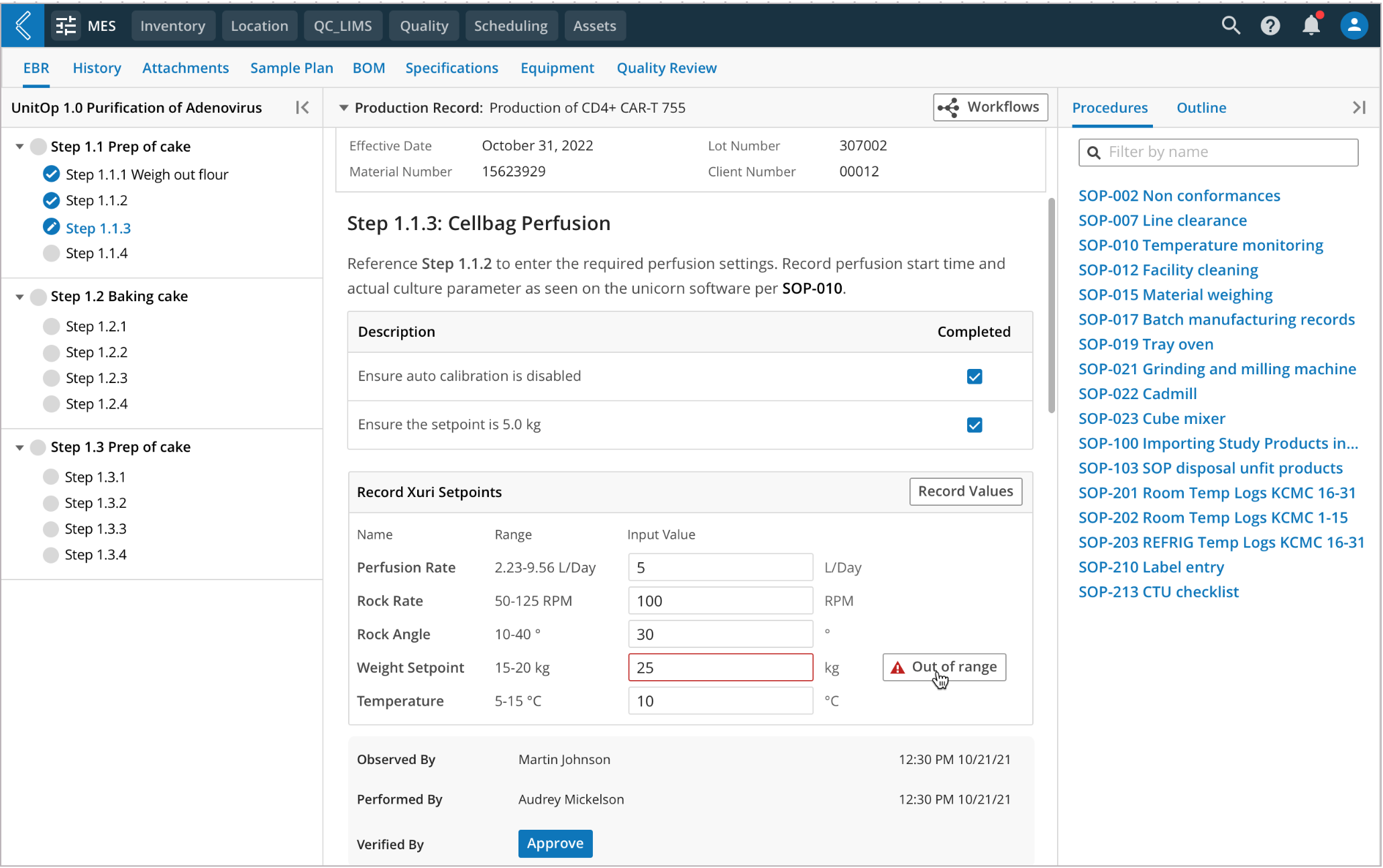 Manufacturing Execution System (MES)
MES app in L7|ESP is used for electronic data capture of batches. The app supports equipment integration, automated calculations, inventory consumption and asset usage. The app has full support for part 11 compliant signatures and PDF generation of the batch record after the completion of the batch record.
Electronic Lab Notebook (ELN)
ELN app in L7|ESP is used for capturing data while executing unstructured experiments for research and protocol/method/assay development.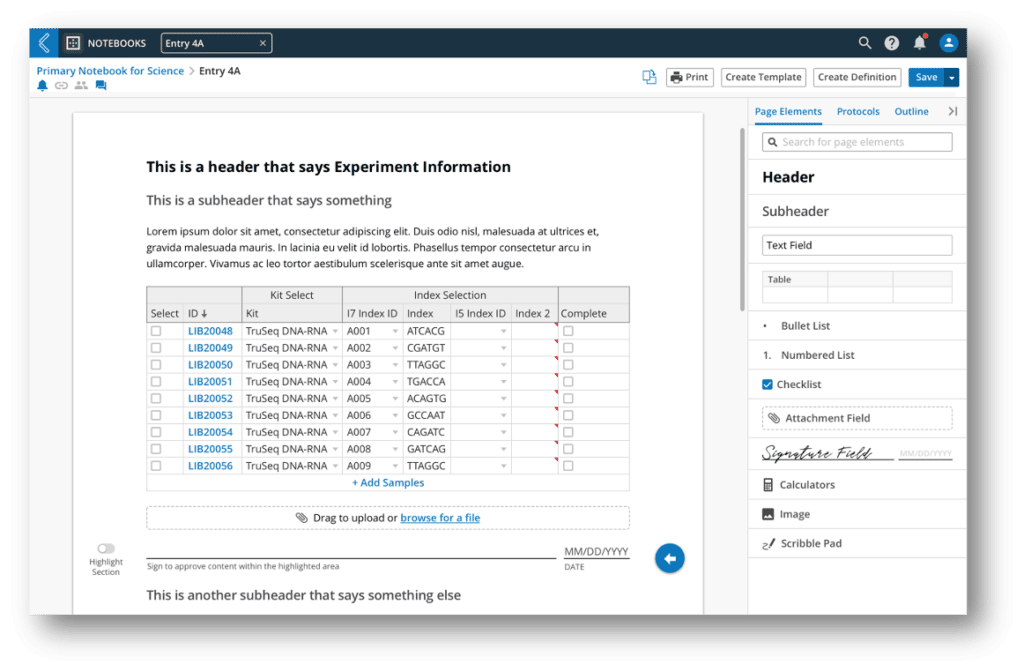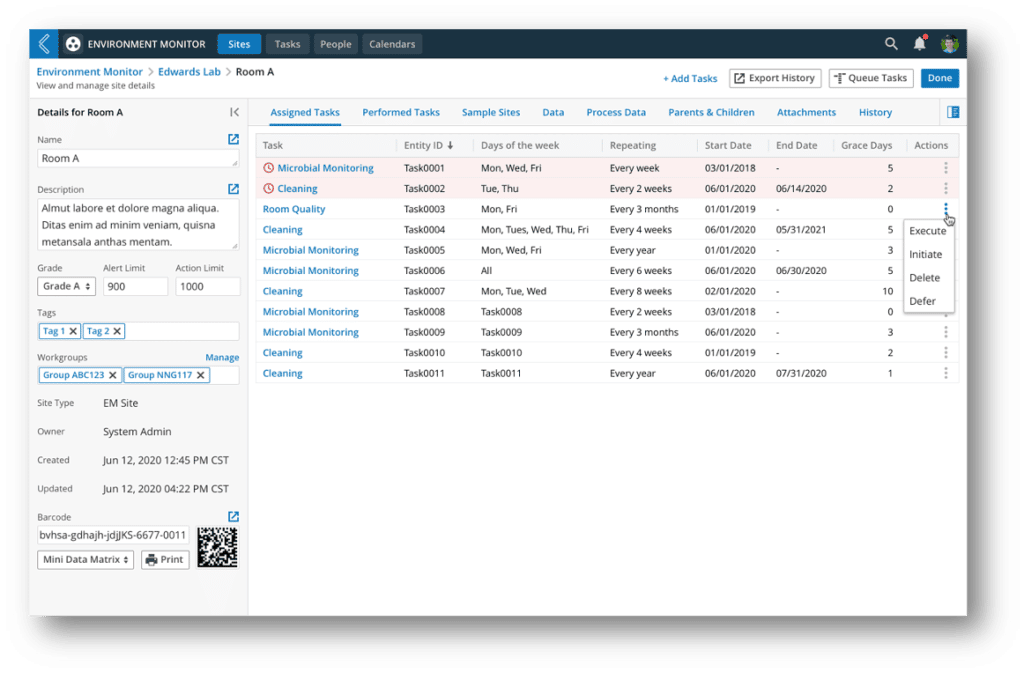 Environmental Monitoring (EM)
EM app in L7|ESP is used for executing environmental monitoring and testing of clean room surfaces, air monitoring and personnel monitoring. EM provides scheduling capability as well as integration to LIMS app to support all the testing.
Inventory
The Inventory app tracks the use and inventory levels of any consumable such as reagents, kits, and other materials used in lab and manufacturing operations. Enables alerting of low inventory levels, reordering of supplies, etc.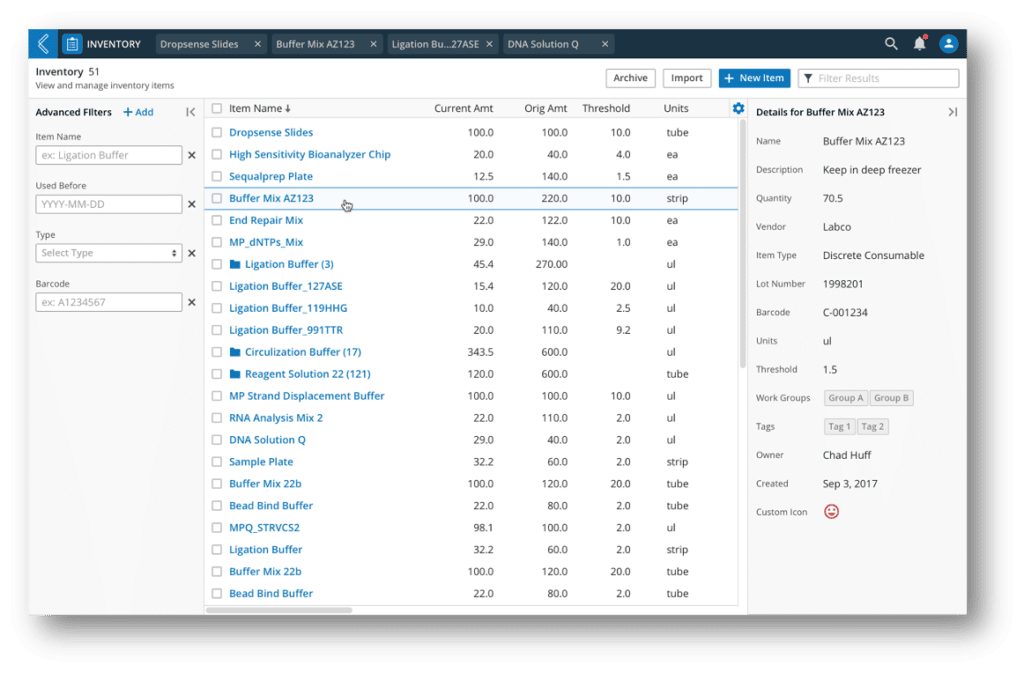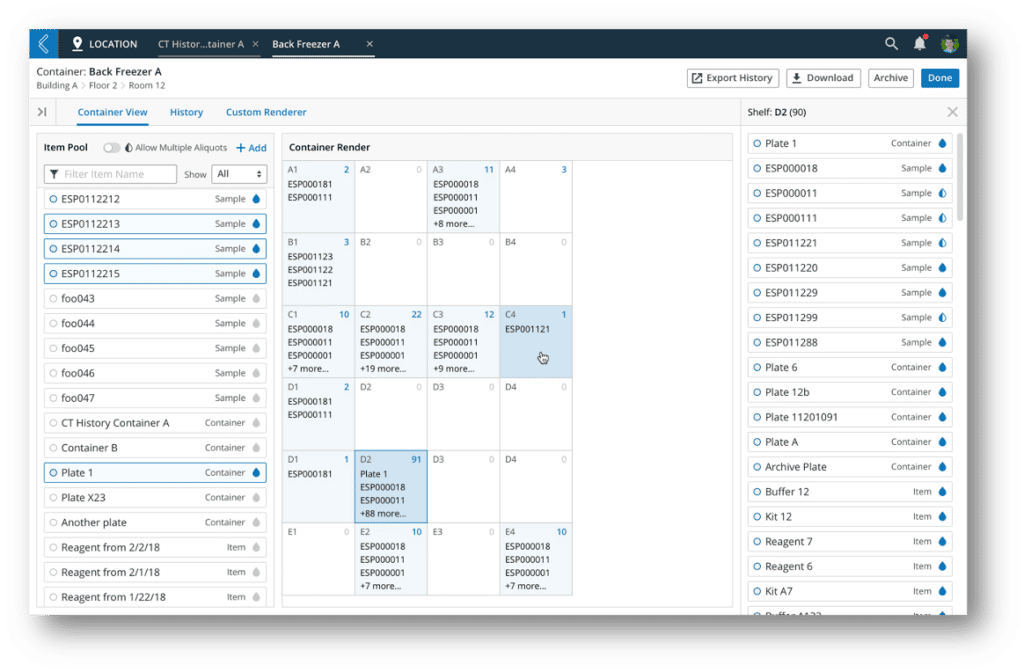 Location
In L7|ESP, the Location app is used to manage the containers (e.g., wells, plates, racks, storage boxes, freezers, room in a lab, greenhouses, inventory storage etc.) and all the samples/Entities that are stored in them. L7|ESP can also model virtual locations where samples and inventory items are being stored.
Clinical Operations
Clinical Operations app in L7|ESP is used to manage clinical operations for autologous cell-based therapies. The app manages the vein-to-vein chain of Identity and chain of custody and provides real time visibility to manufacturing slots to all the clinical trial sites as well as integration to logistics providers. The app can be used post FDA approval for tracking the chain of identity and chain of custody.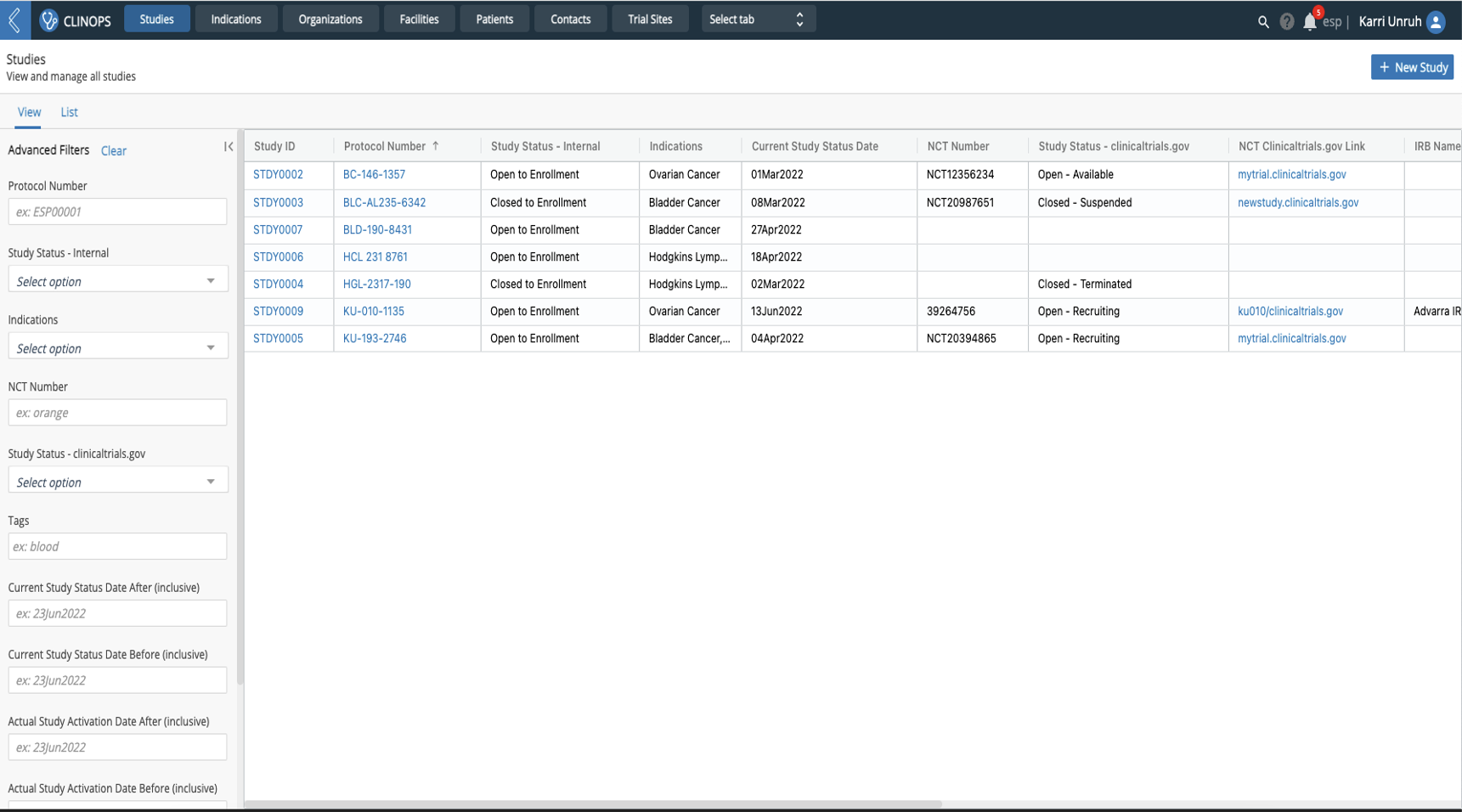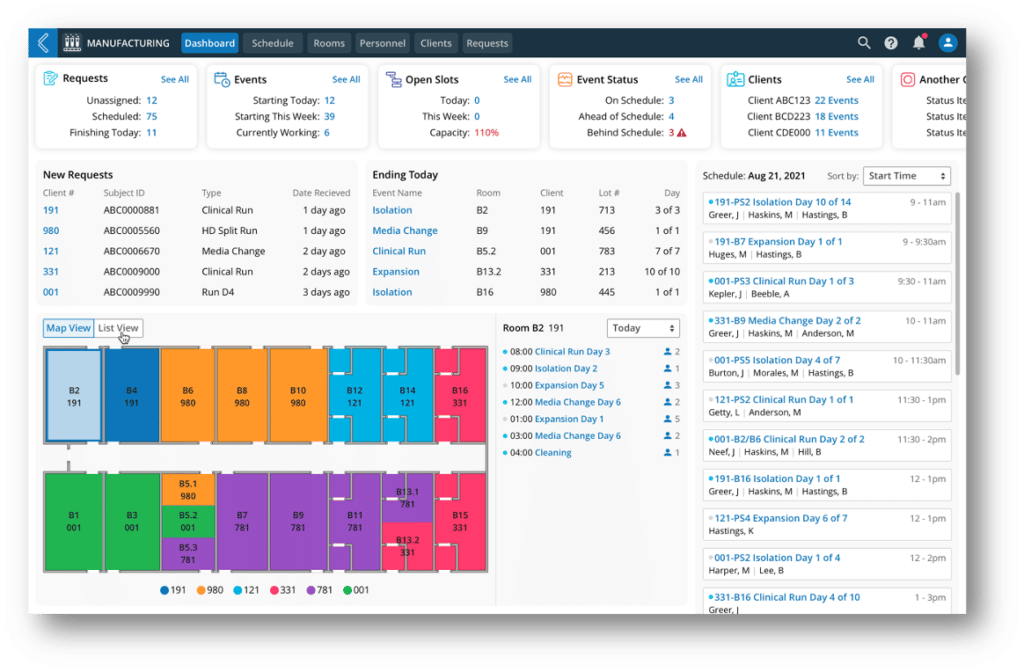 Scheduling
Scheduling app in L7|ESP is used for the manual scheduling of manufacturing clean rooms.
Stability
Stability app in L7|ESP is used for the automated scheduling of stability studies of manufactured batches of drug products and drug substances.