assessment
Our Life Sciences Operations Assessment (LOA) service provides an independent review of your operational efficiencies and finds areas of opportunity for improvement. The LOA process involves on-site interviews with all of your key stakeholders and evaluates their roles and their pain points. Once we've completed the LOA and presented our results, we can work with you to tailor an L7|ESP solution.

PROCESS FLOW DIAGRAM
Business process mapping ( lab manufacturing, clinical operations, etc… )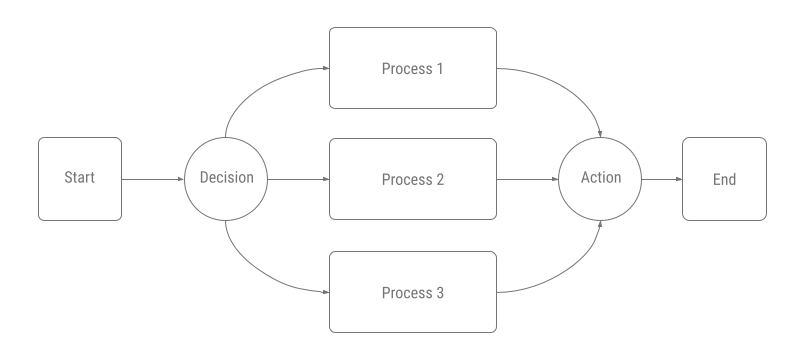 ​SYSTEM ARCHITECTURE DIAGRAM
Where does L7|ESP fit into the customer's ecosystem of systems and instruments, equipment and other software systems)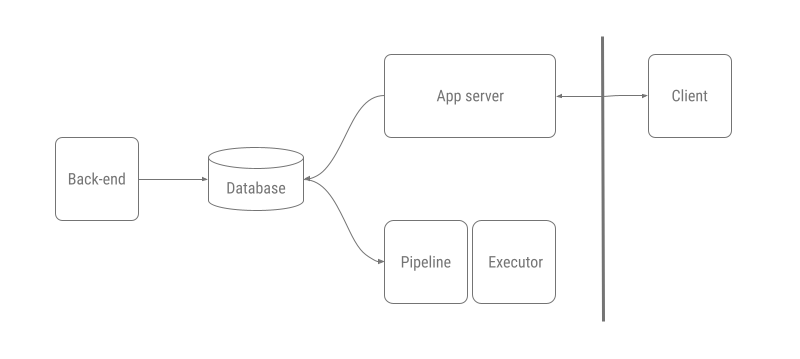 ​ENTITY RELATIONSHIP DIAGRAM
Where and how do data move from process / workflow and how are they manipulated each step of the way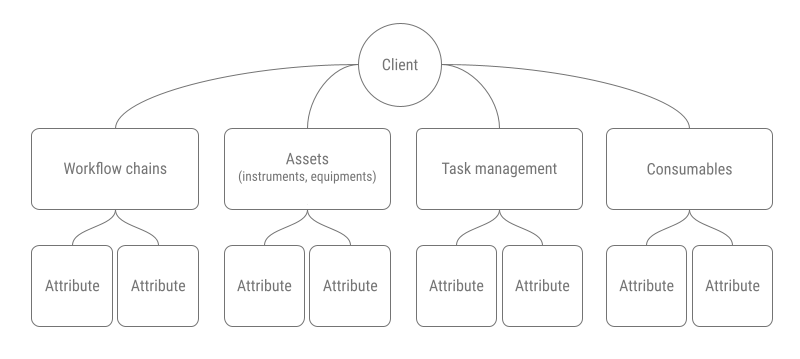 implementation
L7 Informatics identified a need to define a reliable & repeatable implementation methodology given our fast-growing services portfolio. The Implementation team has collated a wealth of best practices and lessons learned to build a Software Development Life Cycle (SDLC) methodology specifically for use during customer implementations.
BENEFITS OF THE SDLC (AND ASSOCIATED ARTIFACTS) INCLUDE:
Well defined roles and responsibilities across project team member types
More repeatable outcomes via robust templates & work instructions
Greater regulatory compliance to clinical & software validation requirements
Greater confidence and reference-ability with L7's growing customer base

As the leading data intelligence software for life sciences and healthcare, we recognize the need for documenting the qualification of software to meet regulatory and certifying body requirements.
COMPREHENSIVE L7|ESP PLATFORM COMPLIANCE
To help you establish and maintain software that is compliant with regulatory and certifying body requirements, the L7|ESP platform is developed and tested in accordance with prevailing software standards including GAMP5 and CFR Part 11. We provide documented release notes and testing summaries with each L7|ESP platform release.
REDUCING CUSTOMER'S QUALIFICATION BURDEN
Each L7 services implementation follows an established SDLC which includes well-documented verification of customer-specific configurations. The customer-specific User Requirements, design documentation, Verification Test Matrix, and Summary Reports that are created within an L7 implementation are provided so you can leverage this work for validation activities — greatly reducing the burden of performing IQ/OQ/PQ by your CSV team.
Basic Support
online knowledge-base articles email support
Daily Care
email and voice/video support during normal business hours
Constant Care
email and voice/video access to our customer support team 7x24x365.
L7 Informatics Product Support provides expert technical assistance worldwide through highly experienced professionals committed to customer satisfaction. Our highly skilled support team has a comprehensive knowledge of our different products.
build+maintain
L7 is here to help customers find the correct level of support from developer assistance to a comprehensive customer success offering. L7 build and maintain services are available via the following two options:
LEVEL 1
​Expert assistance from our developers to yours to help further your L7|ESP development after initial implementation, including sanity checks, best practice recommendations, and work-around suggestions.
LEVEL 2
​Let L7 continue to build on and add value to your existing L7|ESP implementation by providing ongoing development to meet your growing and changing business needs.
L7 INFORMATICS IS CLOUD AGNOSTIC
Compute (servers, storage and network)
Managed and supported operating systems, database platforms and web services
Life Science-experienced quality oversight for operations and support
Audit and governmental regulatory defense on your behalf
Qualified and auditable infrastructure
Delivered qualification of customer systems, databases, network
Control where data resides
Anti-virus, monitoring and response
HOW L7|ESP IS HOSTED IN A VALIDATED CLOUD

L7 | UNIVERSITY
L7|UNIVERSITY offers a growing catalog of live and on-demand training options carefully designed to give new and experienced users the skills and knowledge they need to leverage the power and extensibility of L7|ESP.