precision therapeutics
In today's life science and biopharmaceutical industries the challenge of manual processes with little or no automation coupled with critical compliance requirements has a direct correlation to the high rates of failure and high cost of therapy manufacturing.
Current systems are siloed with disjointed multi-vendor IT systems and bio-process equipment. It's extremely challenging to create an automated and validated environment for biologics manufacturing with a heterogeneous environment of paper, software systems, instruments, environmental monitoring systems, and bio-process equipment.
L7's ESP is a unique regulatory compliant platform that provides an integrated software platform for cell and gene therapy companies with various features including EBR, MES, CPV, inventory, sample/ location management, and analytics/statistical processing with reports and dashboard and LIMS. ESP is a single validated software solution that automates the entire multi-day manufacturing process and quality control.
ESP provides real-time monitoring of samples with integration to instruments, process equipment, EMS, QMS and ERP systems.
Visibility
CTOs, Manufacturing and CMC leaders can use ESP to gain visibility to assess operational performance, long term planning needs, and state of regulatory compliance and business goals.
Integration
Heads of supply chain, clinical operations, and process development benefit from ESP's data integration across the full therapeutic value chain to understand cycle times, delivery performance, capacity bottlenecks, and resource allocations.
Collaboration
Directors of quality control, manufacturing, and process development use ESP to quickly streamline data exchange across functions, improving the access to data across teams to improve team performance and deliver on critical milestones.
L7 ESP for precision therapeutics
BENEFIT 1
ESP provides single data and process automation platform for all therapy-related information in regulatory compliant way that supports better collaboration between all the stakeholders.
BENEFIT 2
ESP links disparate systems with connectors to existing systems, apps to view same data from one system and interfaces with analytics tools.
BENEFIT 3
ESP is easy to implement and user driven, no rip and replace of existing systems.
pharma and bio-tech workflow
legacy data and process silos continue to exist
hinders efficiency and science, increases risk for business and patient
white papers
L7 and Gradalis
value proposition
ESP can serve as a data slipstream for manufacturing, process, and QC data thereby improving quality, reducing redundancies, and enhancing visibility across stakeholders thereby strengthening the understanding between process, product, and clinical outcomes.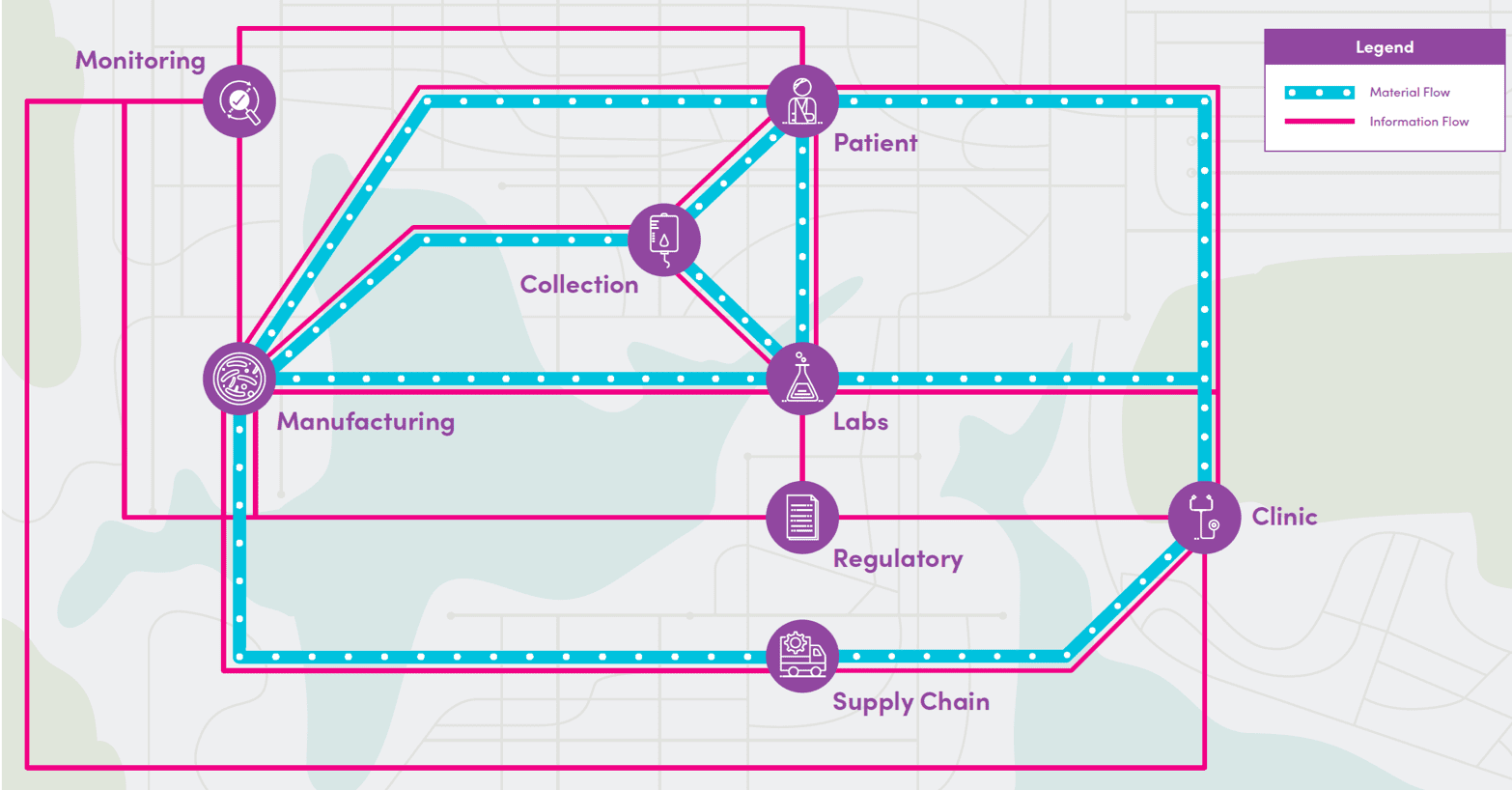 get in touch
Let's work together to solve your workflow challenges.