 streamline, automate, and optimize operations
L7 UNIVERSE 2023:
Embrace the Extraordinary
Join us for an exceptional opportunity to learn from world-leading companies across Life Sciences and Healthcare and how they are using L7|ESP™ to streamline, automate, and optimize their operations, such as Eli Lilly, The Jackson Laboratory, Quest Diagnostics, Dana-Farber Cancer Institute, Cellares, Harbinger Health, QIAGEN, Rutgers Cancer Institute of New Jersey, Vernal Biosciences, Nobell Foods, Think Bioscience, Gradalis, ATCC, Biobot Analytics, Benson Hill, Cibus, GeneDx, Rady Chiildren's Institute, Genome Technology Access Center at the McDonnell Genome Institute in Washington University in St. Louis, Contamination Source Identification, and more!
We are thrilled and excited as we reflect on the incredible success of our recent roadshow of L7|LIVE events and our inaugural L7 UNIVERSE event last year. And now, we have even more exciting news to share with you.
Introducing L7 UNIVERSE 2023—a bigger, better, and more captivating event coming to our hometown of Austin. We are planning an agenda that is jam-packed with dynamic speakers and engaging panel discussions. We cordially invite you to be a part of this remarkable gathering, where you can connect with peers, gain insights into industry innovations, and explore creative approaches.
L7 UNIVERSE 2023 promises to be an enriching experience for everyone involved. It's a chance to learn from experts, exchange ideas with like-minded individuals, and have some well-deserved fun. We sincerely hope you can join us for this exceptional event.
September 12-15, 2023
Location:
Austin Marriott Downtown
304 E Cesar Chavez St,
Austin, TX 78701

what will happen at L7 UNIVERSE?
Business + Product + Partners Track
Industry / Market Trends
L7 Strategy + Roadmap
Performance Enhancement + Performance Optimization
L7 Customer Presentations
L7 Partner Presentations
L7 Excellence and Transformative Awards
Operations + Science + Technology Track
Training Opportunities
Implementation and adoption of L7|ESP
Preview and Advise on New Products
Technical Sessions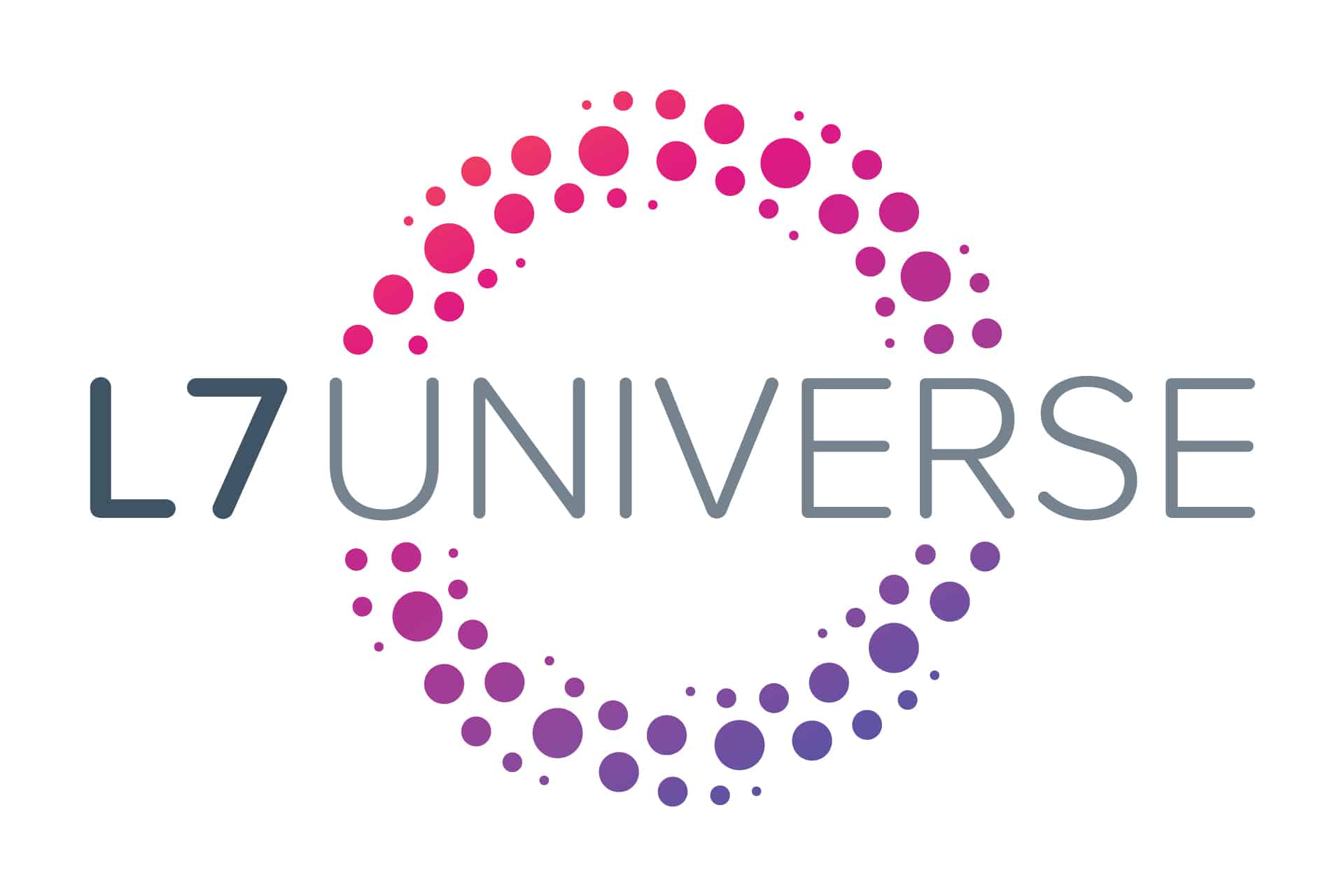 what attendees said about UNIVERSE 2022: