As our company rapidly grows, we're working to increase our presence in the market, as well as to increase the time we spend at conferences to learn the latest from scientists in our field. To that end, we want to take some time here to describe what we've been up to at recent conferences and look forward to our attendance at some upcoming ones.

geXc Scripps Symposium – December 6, 2016
Chris Mueller, Lab7's President & CTO, joined a select group of industry and academic speakers at the Scripps Research Institute in a one-day symposium focused on advances in bioinformatics and high-performance scientific computing. Chris highlighted Lab7's experiences in working with the USDA Meat Animal Research Center to migrate their existing workflows and to integrate their systems into the Enterprise Science Platform (ESP) software.

Plant & Animal Genome – January 14-16, 2017
Lab7 Systems exhibited at PAG XXV in San Diego last month. We're seeing a noticeable increase in the use of newer genomic technologies in the agricultural world, but unfortunately, these advances don't receive the same level of accolade as those in biomedicine. However, there are some amazing things going on. We've collected a set of review articles here and here, plus a set of articles from GenomeWeb here. You can also review the Twitterverse by reading through #PAGXXV tweets.
Not only did Lab7 exhibit, we also presented two posters, one on the ESP software and one on BioBuilds.
Advances in Genome Biology & Technology – February 13-16, 2017
AGBT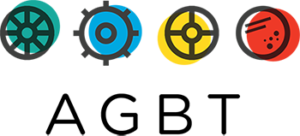 continues its move around Florida since leaving its historic home at the Marriott Marco Island (continuing its transformation into the JW Marriott Marco Island), landing this year at the Diplomat Beach Resort in Hollywood, FL. Based on the agenda, it promises to be another exciting and informative conference. Chris Mueller will be representing Lab7 as a poster presenter, but he will also be more than happy to talk to anyone who is interested in Lab7's solutions.
Molecular Medicine Tri-Conference – February 20-24, 2017

For the first time ever, Lab7 Systems will be a Corporate Sponsor of the Tri-Conference in San Francisco. Chris Mueller will be a participant in the Plenary Session Panel: Emerging Technologies and Industry Perspectives, which takes place at 8 am on Wednesday, February 22. In addition to Chris' presentation and participation on this exciting industry panel, Lab7 will be exhibiting in booth #232. We invite you to join us there to learn the latest developments with the ESP software and BioBuilds, and to meet our team, including the now-famous Alex Hubbard.